This article explains how you can enable the coordinates on Minecraft Bedrock servers (using the Bedrock server software).
1.13 (or newer) Bedrock Edition Servers:
It appears that Bedrock 1.13 (or newer) has a bug where it is not possible to modify world options from the app. The switch is shown as active. As soon as you click on it the switch turns green and you hear a switch sound, but nothing happens.
There is currently no known fix to us to get the switches working again, but you can enable coordinates from the server console by executing "/gamerule showcoordinates true" in the console of your server:
Make sure that your server is online!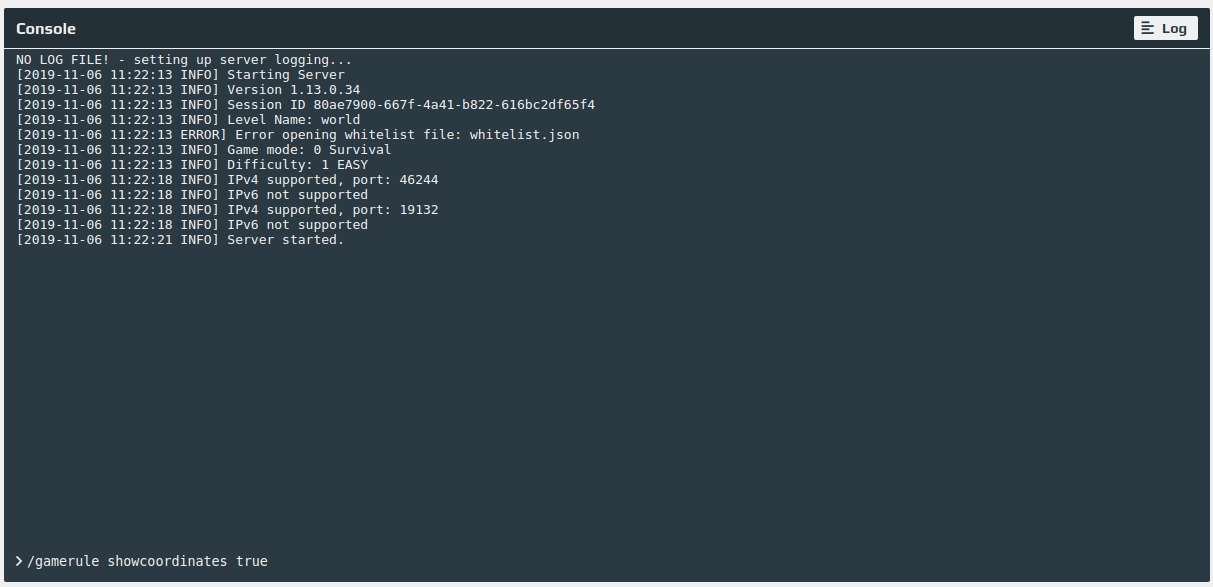 1.12 (or older) Bedrock Edition servers:
First of all, you have to enable cheats in the options: https://aternos.org/options/

Then you have to add your in-game name as OP here: https://aternos.org/players/ops

After starting the server and joining, you can enable "Show Coordinates" in the game options:
If you have problems at this step on a 1.13 (or newer) Bedrock server check this.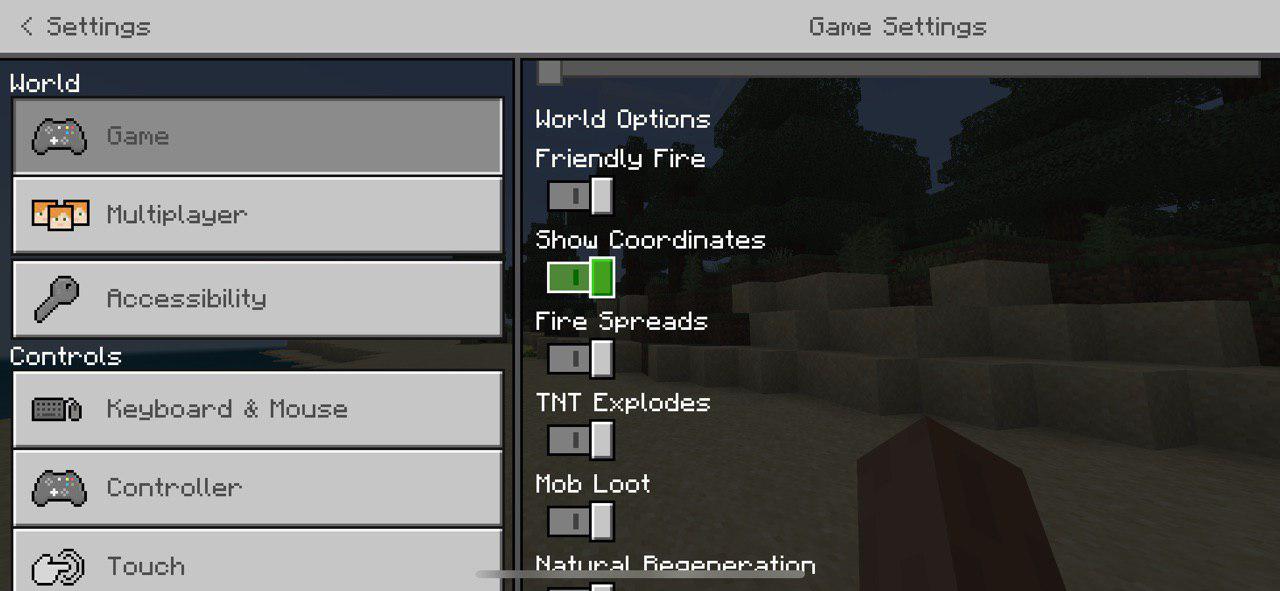 You should now be able to see your coordinates.