Maintaining the security of your Aternos account is crucial. Follow these simple steps to change your password quickly and easily .

Please note that these instructions only apply to users who did not register using "Sign in with Google".
Navigate to account settings
To access your account settings, simply click on "Account" located in the top right corner of your screen.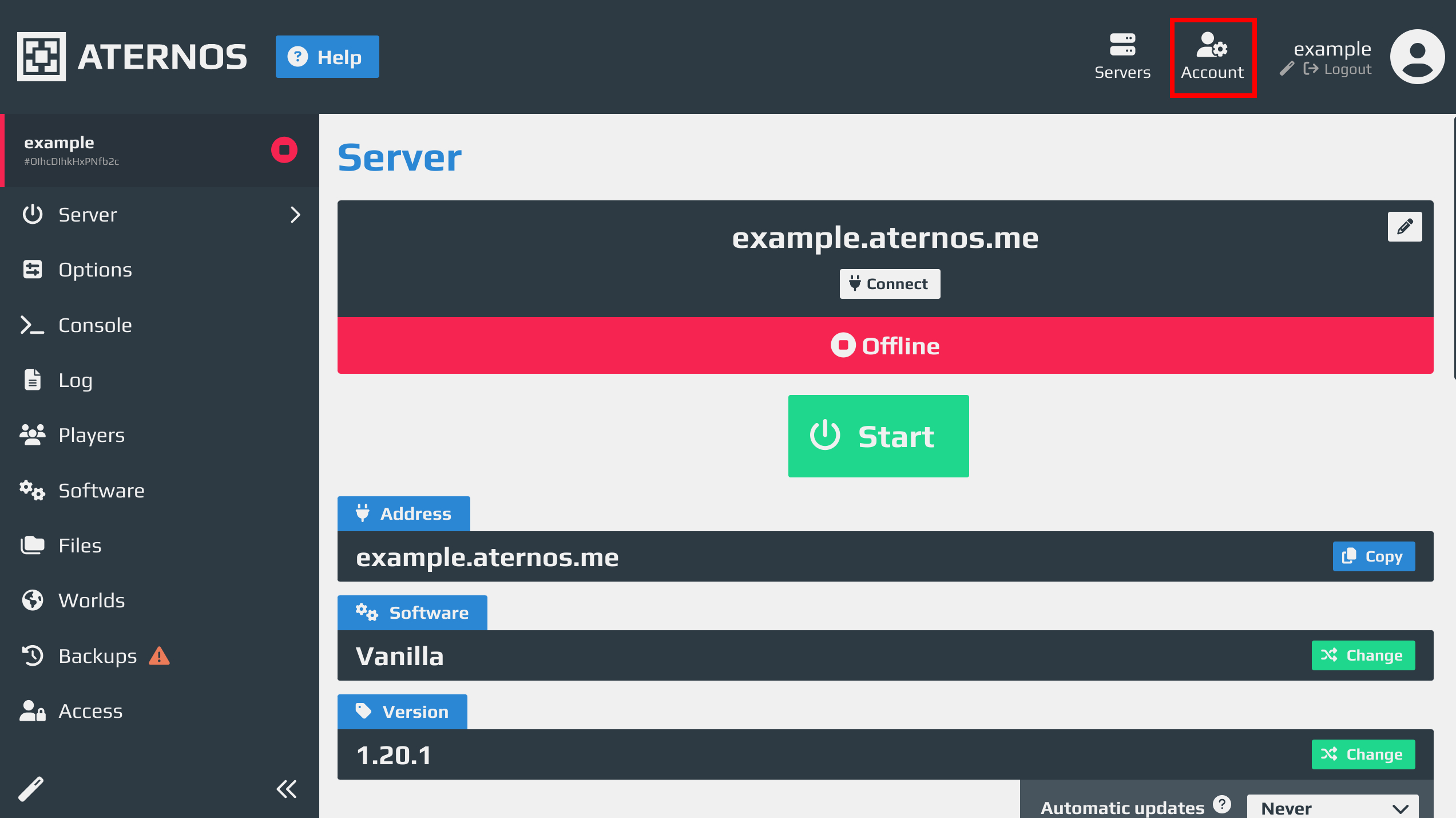 Set a new Password
Within the settings, look for the "Password" option. Enter your old password for verification, and then type your new password twice to ensure accuracy.

Tip: Opt for a robust password that combines letters, numbers, and symbols to enhance security.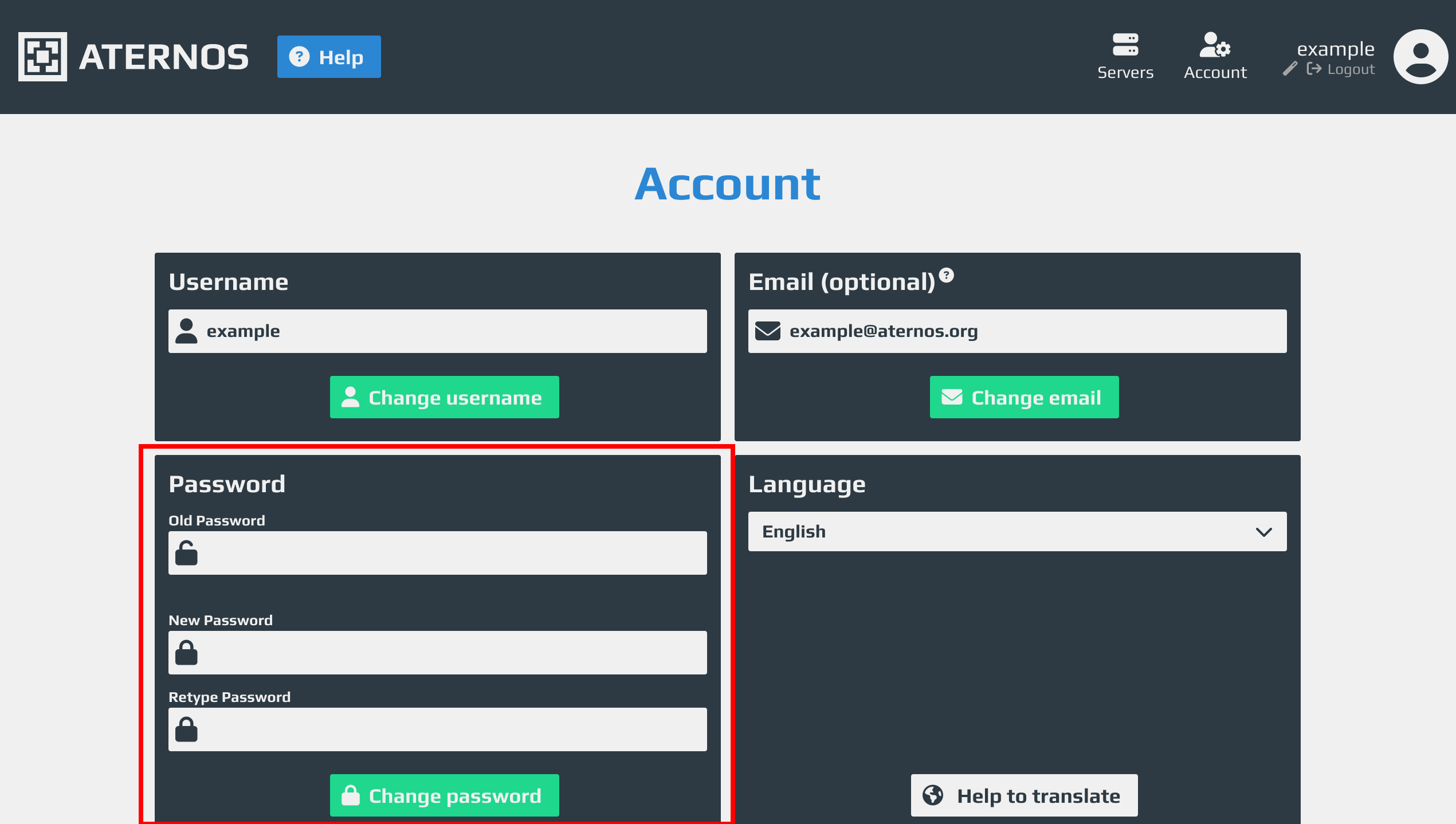 After changing your password, you will be logged out from all devices for security reasons.
Please never share your password with anyone. Instead, use our Access feature to grant others server access.

With these steps, your Aternos account is more secure, and you can continue enjoying your game with added peace of mind.