This article is about experimental features in Minecraft Java Edition. If you are trying to enable experiments in Minecraft Bedrock Edition, check out this article: Enabling experimental gameplay (Minecraft Bedrock Edition)
In newer snapshot versions of Minecraft Java Edition, new features must now be manually activated via datapacks. At Aternos, we offer you an easy way to activate them.

Activate for new worlds
After you have installed the snapshot on your server, you need to generate a world that has the respective datapacks selected. To do this, go to the Worlds page and click "Generate".
Now you can select the preferred datapacks and activate the new features.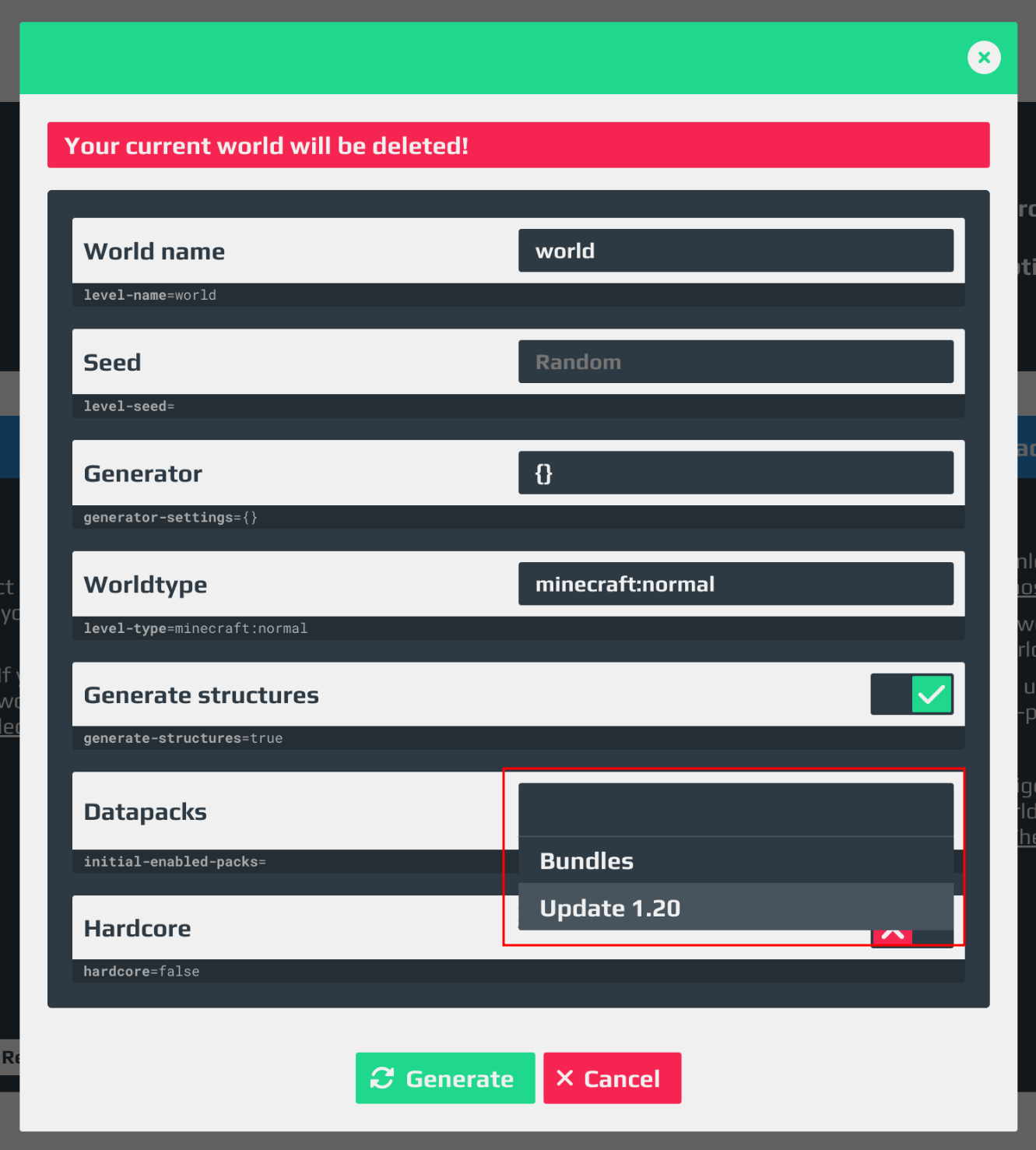 Enable datapacks in existing worlds
If you want to enable snapshot features in an existing world, you can enable the required datapacks in your world options. Simply add the datapacks you wish to enable to the "Enabled datapacks" option.